for the fearlessly authentic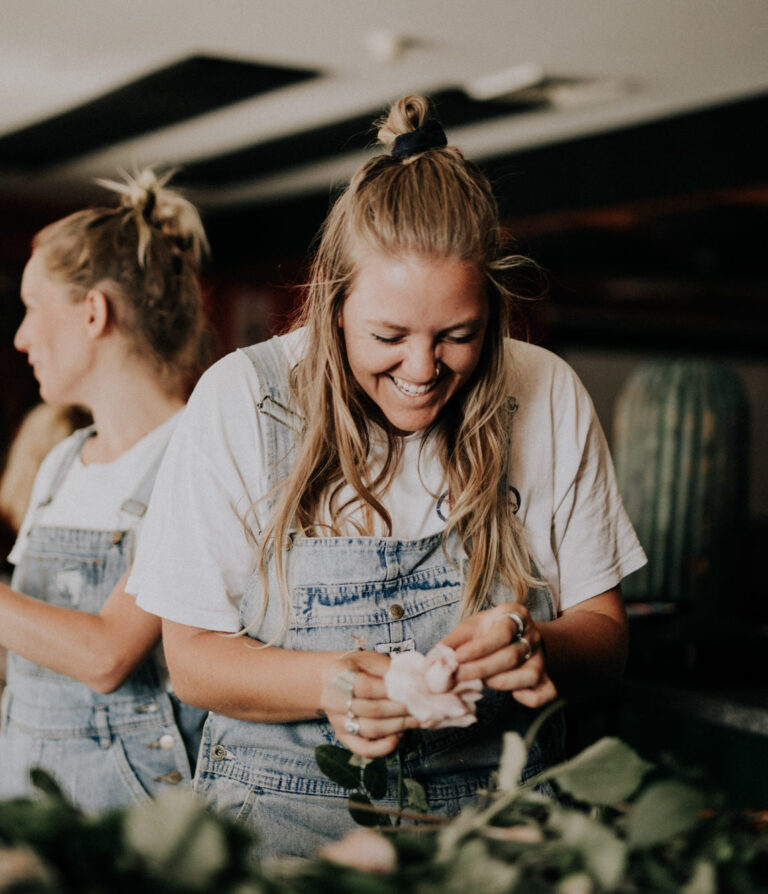 I'm the owner and creative behind The Wild Side. I've got a hell of a passion for flowers, styling, weddings & events. Nothing lights me up quite like seeing my clients' jaws drop as they see their ideas come to life. My style is wild and untamed (no round bouquet balls found here people) and I get excited when my imagination can run free and I get to create something that blows your socks off.
I created The Wild Side after studying & working in interior styling, then finding a passion for weddings, floristry and event styling. My vision is to make people feel like a weight has been lifted off their shoulders as soon as they meet or chat to me about their wedding or event. Like they can sit back with a glass of wine knowing they can trust me to bring their ideas and dreams to life whilst also being honest and transparent to help guide them through this journey (because I know it can get a little overwhelming at times). It's literally my dream job & I am so grateful that I get to work in this amazing industry alongside so many wild & wonderful people every day.
When I'm not knee deep in florals, find me in my happy place – by the sea with a long black and my partner Sam (and snacks of course).
"Where do we begin. Thank you so so so much for everything. For listening to everything we had to say, and making our dream day come true. Everything we envisioned came to life - and you guys made it happen."
The Wild Side is your one stop for everything fun and floral that will appear at your wedding or event – florals, styling & hire items. Click here to find out more about our floral design and styling services: